About Our Recreational Dispensary
Nestled in the heart of Vancouver lies Coastal Green, a renowned cannabis weed store that has captured the attention of enthusiasts seeking an unparalleled experience. With an extensive range of products and a team of knowledgeable budtenders, this haven has carved a distinct niche within the thriving marijuana scene of the city.
You can read more about things to do in Vancouver right here.
Coastal Green's popularity stems from the expertise and genuine passion displayed by its budtenders. These connoisseurs of cannabis possess a deep understanding of the diverse strains, edibles, and concentrates available, allowing them to guide customers towards the products that best align with their preferences and needs. Whether you're an experienced smoker or a curious novice exploring the world of weed, the budtenders at Coastal Green prioritize education and assistance, ensuring a tailored and gratifying shopping experience.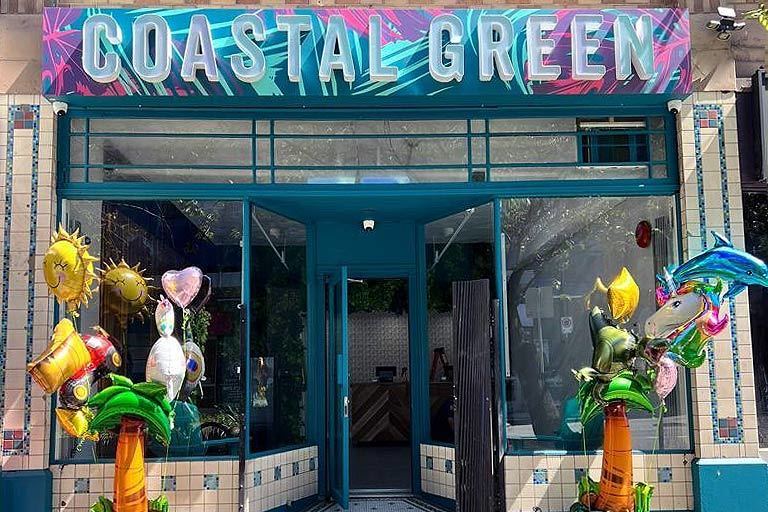 What sets Coastal Green apart is its unwavering commitment to cleanliness and aesthetics. Upon entering the weed store, visitors are greeted with an immaculate and thoughtfully organized environment that radiates professionalism. The sleek and modern interior design creates a relaxed atmosphere, inviting customers to leisurely peruse the extensive selection of products on offer. This meticulous attention to cleanliness and aesthetics not only enhances the overall shopping experience but also reinforces the legitimacy and professionalism of the cannabis industry.
Location plays a vital role, and Coastal Green strategically positions itself for convenience. This shop is situated in an easily accessible area of Vancouver, this weed store caters to both local residents and curious tourists. Whether you're a city dweller looking for a quick restock or a visitor seeking to immerse yourself in Vancouver's renowned marijuana culture, their prime location ensures effortless accessibility, saving you valuable time and effort.
Our BC Cannabis Store Selection
Of course, an exceptional BC weed store experience requires an impressive range of cannabis products, and Coastal Green excels in this regard. The store's shelves boast a diverse selection of strains, edibles, tinctures, concentrates, and accessories, catering to the varied preferences and needs of their discerning clientele. From beloved classics to cutting-edge innovations, Coastal Green takes immense pride in curating a collection that caters to all tastes, guaranteeing an exciting exploration of the vast world of cannabis during each visit.
In conclusion, Coastal Green stands as a beloved cannabis weed store in Vancouver, captivating the hearts of enthusiasts with their knowledgeable budtenders, pristine store, convenient location, and exceptional product selection. By creating an inviting and informative environment, this weed store has become the preferred destination for individuals seeking a high-quality cannabis experience. Whether you're an experienced user or an intrigued newcomer, a visit to Coastal Green promises an enlightening journey into the fascinating realm of marijuana.
Downtown Vancouver Areas We Also Service
Downtown Vancouver, Gastown, Chinatown, Yaletown, Japantown, Coal Harbour, Davie Village, Granville Island, West End, English Bay Beach, Stanley Park
About Our Cannabis Store
We opened this location in Downtown Vancouver after the huge success we experienced in the Main St. location.
We're happy to allow more people in the Lower Mainland to experience a great cannabis shop experience that we believe is better than the rest.
If you get a chance, visit our store to see why we have such a high rating on Google and WeedMaps.
Why You Should Visit Our Cannabis Dispensary
Being a legal cannabis dispensary, all of our marijuana products are supplied by Licensed Producers which are regulated by Health Canada.
In addition, we pick and choose from the most premium products that are highly rated by users around the country.
We believe that offering these best products, coupled with our clean stores, well-trained staff, makes us a favourite in Vancouver.